Mar-Apr 2013
Vitamin D Control
By: Fujirebio Inc
Fujirebio Diagnostics announces its Vitamin D control to assist in quality control for Vitamin D assays. The control contains both 25(OH) Vitamin D2 and 25(OH) Vitamin D3 and is intended for use as a quantitative, assayed serum control. The Fujirebio Diagnostics Vitamin D control has excellent stability, value assignment across platforms, and has clinically relevant levels, which enables the laboratory to monitor the precision of its Vitamin D assays.
Recent Popular Articles
Current Issue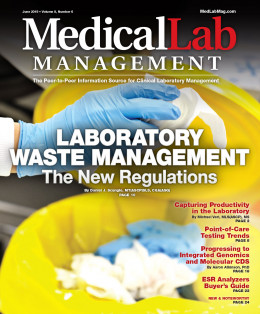 Subscribe to our Email Newsletters!
In The Loop!
Digital Edition
Special Announcements