Mar-Apr 2013
In Vitro Diagnostic Devices
By: SCIEX
AB SCIEX introduces the API 3200MD and 3200MD QTRAP LC/MS/MS systems, two devices that can be used to analyze trace levels of multiple compounds in human samples. Mass spectrometry is an analytical technology that has the potential to improve the quality of results for use in clinical diagnostics while reducing costs. The devices identify inorganic or organic compounds in human specimens for clinical use. AB SCIEX obtained ISO 13485:2003 certification in 2012. ISO 13485:2003 is a standard that represents the requirements for a comprehensive quality management system for the design and manufacture of medical devices.
Recent Popular Articles
Current Issue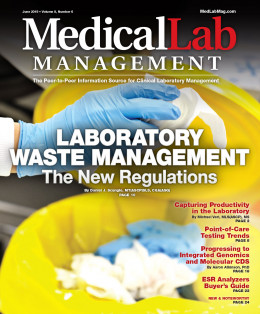 Subscribe to our Email Newsletters!
In The Loop!
Digital Edition
Special Announcements