Mar-Apr 2013
Lab Supplies
By: Acute Care Pharmaceuticals
For over 15 years Acute Care Pharmaceuticals has been servicing the health care industry by delivering products and services to health care providers nationwide. As of January 2013, Acute Care Pharmaceuticals has opened a new Lab Supplies Division. Now hospitals can purchase both cleanroom disposables and lab supplies from a single source eliminating the trouble of using multiple vendors. For more information and GPO pricing, contact an Acute Care sales representative.
Recent Popular Articles
Current Issue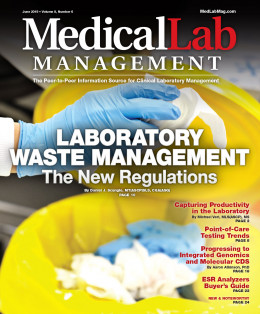 Subscribe to our Email Newsletters!
In The Loop!
Digital Edition
Special Announcements