December 2018
Immunoassay and Chemistry Analyzer Ideal for Pediatrics
By: Siemens Healthineers
The Atellica Solution from Siemens Healthineers is an immunoassay and clinical chemistry analyzer for in vitro diagnostics. In caring for pediatric patients, sample size is always an issue, and this system enables hospitals to complete routine testing panels with minimal sample sizes. When working with small pediatric microtubes, pre-analytic sample management can be a challenge, whereas the Atellica's capability for direct sampling is designed to alleviate these challenges. Its modular design and ability to customize configurations make it well suited for testing growth.
Siemens Healthineers
Current Issue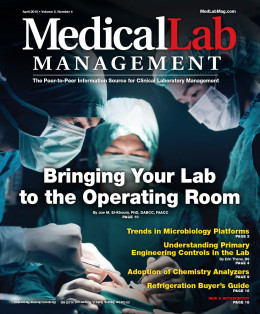 Subscribe to our Email Newsletters!
In The Loop!
Digital Edition
Special Announcements