March 2019
The iMonnit Enterprise Appliance
By: Monnit Corporation
The iMonnit Enterprise Appliance enables organizations to monitor labs and critical processes while hosting data on premises. The Appliance is compatible with Monnit's 60+ wireless sensors that comply with 21 CFR Part 11. Users can monitor entire labs from cold-storage and access control to machine health while fulfilling critical requirements within industry and government for on-premises data control. With the user-friendly iMonnit Enterprise sensor management software pre-installed on an IoT-optimized PC, the Appliance provides comprehensive sensor management including calibration, threshold customization, and selection of users to receive alerts via text message, email, or call based on hierarchy. The Appliance is plug-and-play and does not require an existing server environment. This configuration helps save time and money while enabling users to comply with data-protection regulations via in-house security protocols and firewalls.
Monnit Corporation
Recent Popular Articles
Current Issue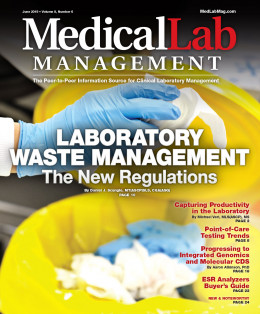 Subscribe to our Email Newsletters!
In The Loop!
Digital Edition
Special Announcements