March 2019
Class 1 Ductless Workstation
By: HEMCO Corporation
Hemco's MicroFlow III is a Class 1 ductless, carbon filtered workstation equipped with a particle pre-filter and activated carbon filtration ideal for fumes, odors, and non-hazardous chemical vapors. Self-contained with an integral recessed work surface to contain spills, its dimensions are 24" W x 20.75" H X 24" D. A clear viewing sash surrounds the work area for user protection, and it can be conformed for use with a microscope. A variable speed fan control allows for a high speed 100 f/m air flow through the sash opening, while medium and low flow are available for sensitive operations. Typical applications include sample weighing, general chemistry involving small volumes of common chemicals, individual work stations, and tissue staining and processing. A hood is available with the mobile table.
Hemco Corporation
Recent Popular Articles
Current Issue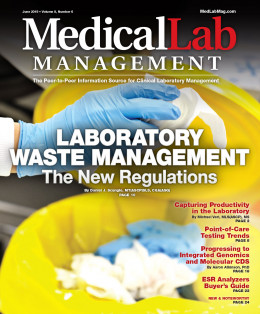 Subscribe to our Email Newsletters!
In The Loop!
Digital Edition
Special Announcements