April 2019
FFPE Sample Prep Kit
By: Menarini Silicon Biosystems, Inc
Menarini Silicon Biosystems presents the DEPArray FFPE SamplePrep Kit, designed for the disaggregation and staining of FFPE tissue sections down to a single-cell suspension. The kit enables the detection, identification, and recovery of different cell populations by the DEPArray system based on specific immunofluorescent staining and DNA content, which guarantees the recovery of 100% pure tumor cell populations. Obtaining pure cell populations enhances downstream analysis, including next-generation sequencing (NGS), and the identification of molecular targets for personalized therapies.
Menarini Silicon Biosystems
Current Issue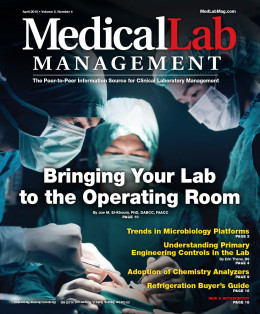 Subscribe to our Email Newsletters!
In The Loop!
Digital Edition
Special Announcements